Update course in Food Hygiene
Update your previous knowledge in food hygiene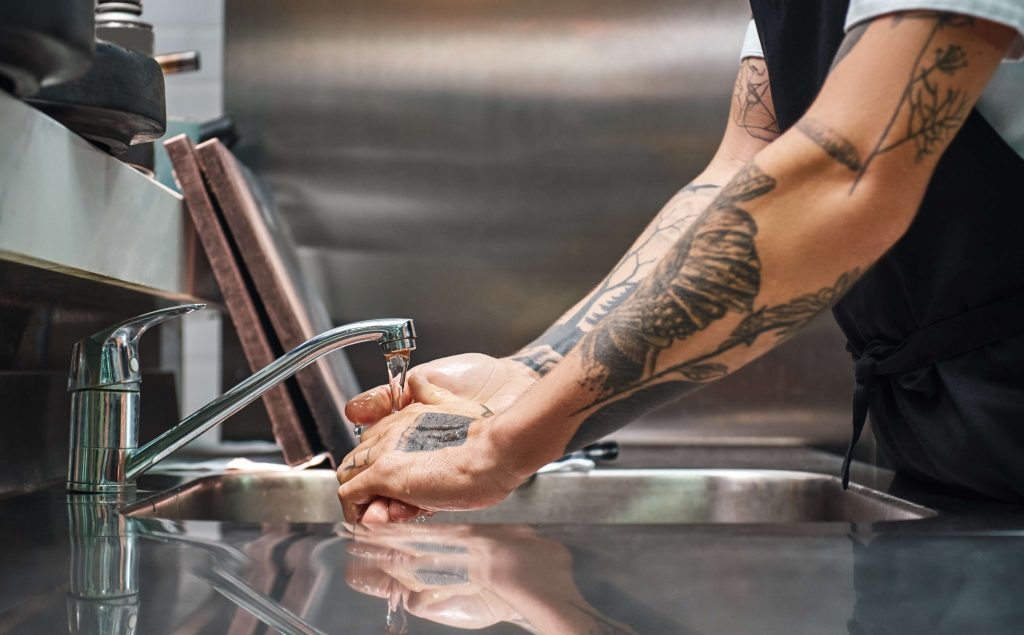 About the education
This education is an update of what is included in the education Basic course in Food Hygiene. The course is aimed at those who have already taken a basic course in food hygiene or other comprehensive education in the same area. We recommend that you complete this training every year after completing the basic course to keep your knowledge alive.
NOVELTY! Now also available in English
Areas to be updated:

Legislation and control
Food poisoning
The four dangers
Self-control, HACCP
Basic conditions
Flow and monitoring
Lecturer:
Josefine Larsson , expert in food hygiene and founder of the company Swedish Food Quality.
Josefine is an author and dietitian and is frequently hired as an educator and consultant in food hygiene.
The structure of the education:
Teacher-led films
The entire education includes teacher-led films. This means that a teacher explains to you in a simple and clear way.
The teacher tells in a clear and distinct voice. The information that the teacher tells you is important and you can rewind both forwards and backwards in the films at any time. You can watch the films (and the questions) as many times as you want during your training period, which is 2 months, even when the tests have been completed.
Sample

After each film, you will be presented with a sample. These samples have a barrier of 90%. This means that you must be at least 90% right before you can continue in the education. That is, by passing a partial exam, you unlock the next part of the education.
The tests consist of questions and answer alternatives. You choose the right answer by clicking on your choice, sometimes several options are right.
Towards the end of your education, you will take a final exam where your knowledge will be tested again.
Course Certificate / Diploma
After completing your education with us at Krogarna.se, you will receive a course certificate, which you save in pdf format. This document shows that you have a quality-assured education in Updating in food hygiene.
Help & Support
We at Krogarna.se are always available for you. Do not hesitate to call, or email kundtjanst@krogarna.se if you have questions or concerns.
Call us directly on 010-139 19 90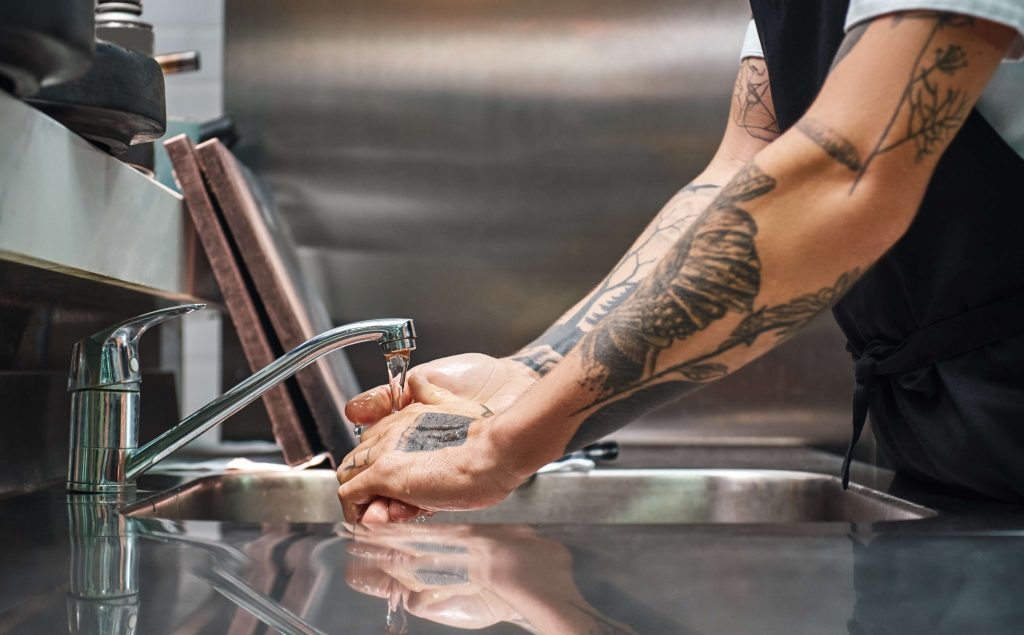 Gå med i vårt nyhetsbrev & håll dig uppdaterad!