In this education, the reigning Nordic champion and the two-time Swedish Championship winner in Sommellerie, Fredrik Lindfors, will teach you the basics of theoretical wine knowledge. The training is for you who want to learn more about wine. An education that you are guaranteed to benefit in your profession but also privately.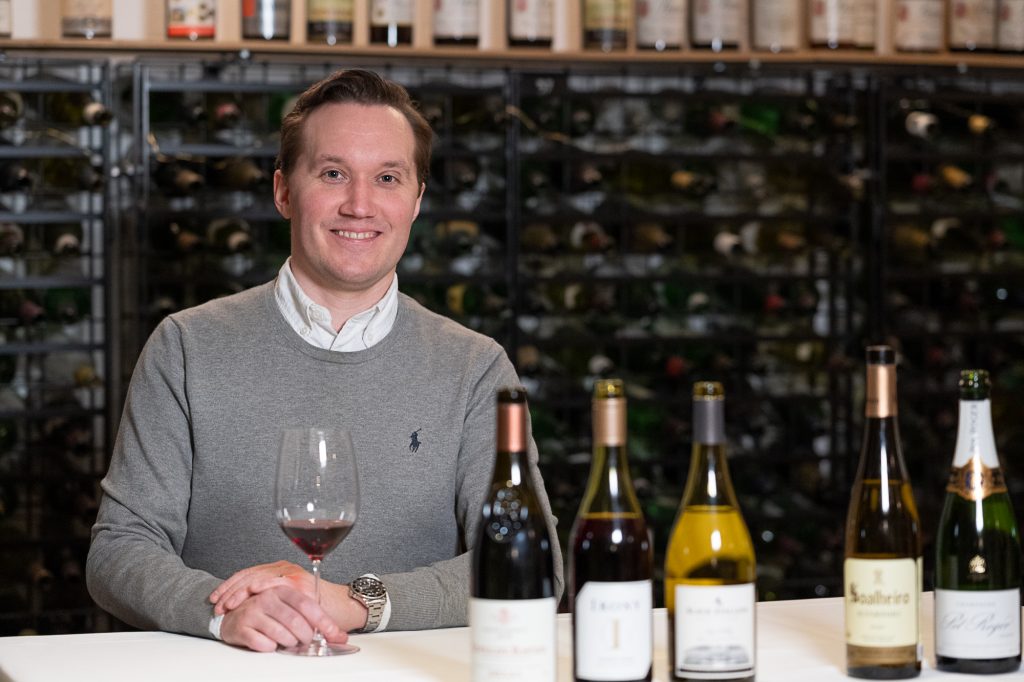 World-class wine tasting is the course for you who love wine and want to learn how you can hold a wine tasting yourself. Course leader is Fredrik Lindfors , a well-qualified sommelier who has been named the world's fifth best sommelier in 2019. This course is for both you who work in a restaurant but also for you as a private person. After the training, you will be able to hold a wine tasting at your restaurant or if you are a private person in your home with friends.
About the education
In the training, you will learn how you can hold a wine tasting yourself. Fredrik goes through three different wine tastings, sparkling wines, white wines and red wines. In addition to tasting methodology, you will also gain knowledge about storage and handling of wine. The education is a theoretical basic course and no prior knowledge is required. The training was recorded in the famous wine cellar Stockholm's wine cellar on Döbelnsgatan 8.
During this training in wine you get basic knowledge in:
· To arrange a wine tasting
· Test methodology
· Handling of the importance of wine & glass
· 3 concrete wine tastings for you to follow
Lecturer:
The lecturer is Fredrik Lindfors' Swedish and Nordic champion as well as world number five in the sommelier WC. Fredrik has a solid knowledge and a great interest in wine. He has worked as a manager's sommelier at the Grand Hotel in Stockholm and has several qualifications in his luggage, such as World Five in the sommelier WC, Gold in Moet Sommelier Challenger 2012. Gold in the team competition Rioja Sommelier Awards 2011. Bartender of the Year 2008.
Teacher-led films
The entire education includes teacher-led films. This means that Fredrik explains to you in a simple and clear way.
The teacher tells in a clear and distinct voice. The information that the teacher tells you is important and you can rewind both forwards and backwards in the films at any time. You can watch the films (and the questions) as many times as you want during your training period, which is 6 months, even when the tests have been completed.
Sample

After each film, a sample is presented. These tests have a percentage block. This means that you must pass the test before you can continue in the education. That is, by passing a partial exam, you unlock the next part of the education.
The tests consist of questions and answer alternatives. You choose the right answer by clicking in your choice. For some questions, several answer options may be correct and you will then need to click on several options.
Towards the end of your education, you will take a final exam where your knowledge will be tested again.
Course Certificate / Diploma
After completing your education with us at Krogarna.se, you will receive a course certificate, which you save in pdf format. This document shows that you have a quality-assured education in the basics of wine.
Help & Support
We at Krogarna.se are always available for you. Do not hesitate to call, or email kundtjanst@krogarna.se if you have questions or concerns.
Call us directly on 010-139 19 90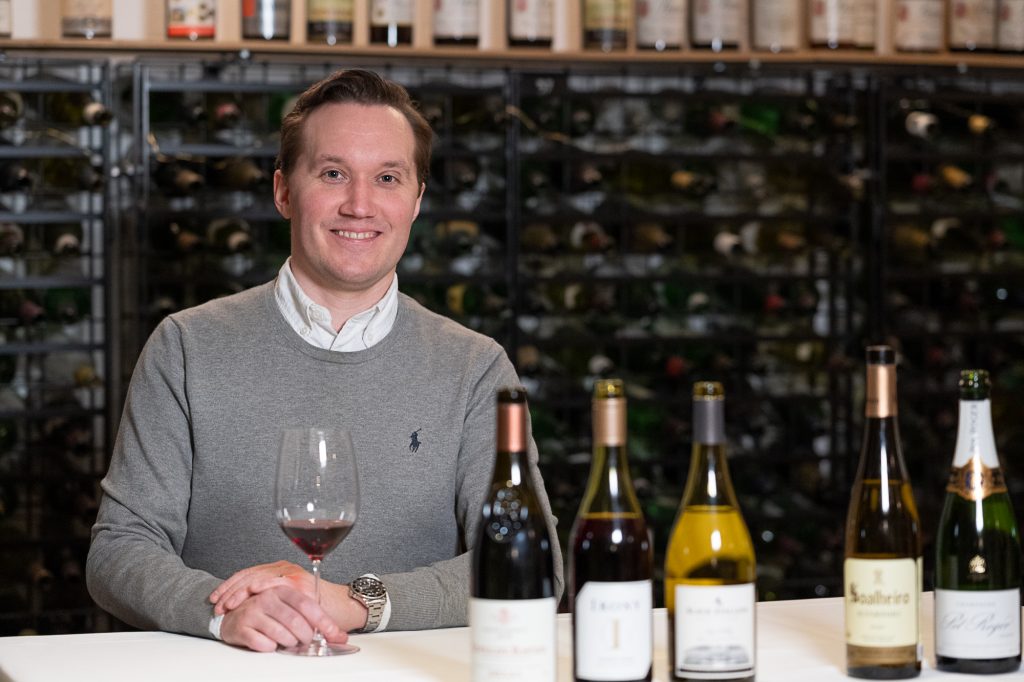 Gå med i vårt nyhetsbrev & håll dig uppdaterad!