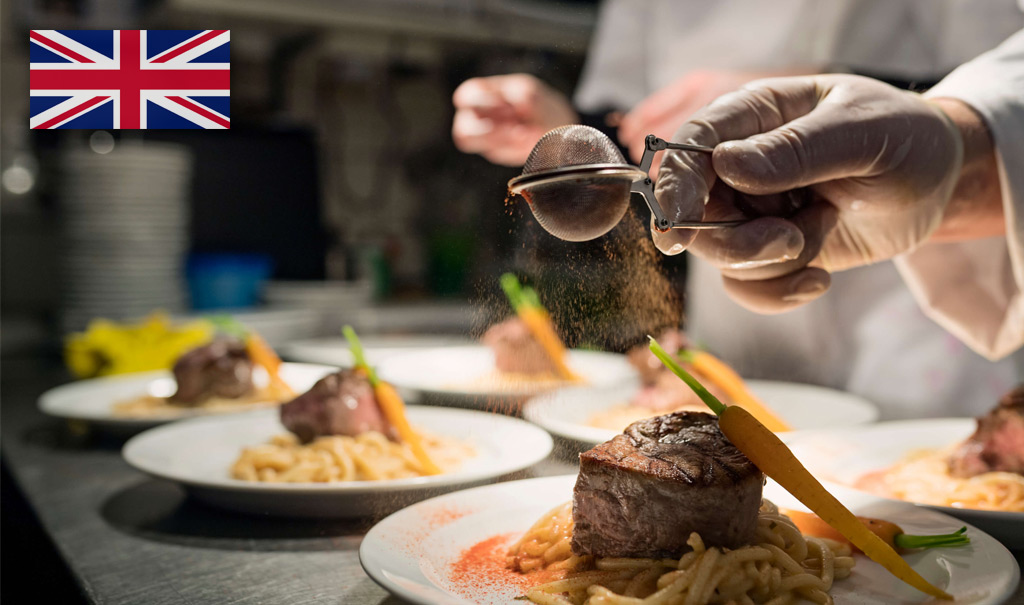 Utbildningens innehåll:
6 delprov
6 videokurser
1 slutprov
Educational films with explanatory teachers

Texts and clear graphics in the films

Subtitles

Course material

Final test

Course certificate

Effective study time 9 hours

Available in 2 months
/
/
Foundation course in food hygiene (HACCP)
About the education
The course is structured according to the National Food Agency and SAMS former syllabus and adapted to an interactive education. The course is aimed at those who start a food business, you who handle open food and you who place a little higher demands on your staff and the hygiene in your kitchen.
Areas:
Legislation and inspection
Food poisoning
The four dangers
Self inspection, HACCP
Basic conditions
Flow and monitoring
Lecturer:
Josefine Larsson, founder of Svensk Livsmedelskvalité.
Josefine is a writer and nutritionist and is widely employed as a food hygienist educator and consultant.
Program structure:
Teacher-led movies
The entire program includes teacher-led films. This means that a teacher explains to you in a simple and clear way. The teacher speaks in Swedish with English subtitles.
The information that the teacher tells is important and you can rewind both forwards and backwards the movies at any time. You can watch the movies (and questions) as many times as you want during your training period, which is 2 months, even when the exams are completed.
Test

After each movie you are presented with a test. These tests have a 90% barrier. This means that you must have at least 90% right before you can continue the education. By passing a test you unlock the next part in the training.
The tests consist of questions and answer options. You choose the right answer by clicking on your choice, sometimes several options are right.
Towards the end of your education you will have to do a final test where your skills are tested again.
Course material
Once inside the education system, there is a tab called "COURSE MATERIAL" here you will find documents that you can print or read on screen.
Course certificates / Diploma
After completing our training at Krogarna.se you will receive a course certificate, which you download and save in pdf-form. This document shows that you have a quality assured training in Foundation course in food hygiene (HACCP).
Help & Support
We at Krogarna.se are always available for you. Do not hesitate to call, or email kundtjanst@krogarna.se if you have any questions or concerns.
Call us directly on 010-139 19 90